What to Stock and Why, Per Your Neighborhood L.A. Bar Back
I applied for a food + drink writer/editor position at BuzzFeed in April of 2021. Though I didn't land the gig, I tried to take as much as I could from the experience. It turns out that I'm quite proud of the piece I submitted for their edit test even if it didn't get me where I hoped it would.


Whether you're settling into a new apartment, trying to break into the home-mixology game, or just looking for some inspiration to imbibe, I hope you enjoy reading this as much as I did writing it. Cheers!*
​
*And no—none of this is sponsored. If I mention a brand, reference a recipe, or link a product, it's probably because I use (and trust) it myself.
The Bar Cart, Explained: What to Stock and Why, Per Your Neighborhood L.A. Bar Back
It's officially the age of the bar cart. They're mobile, they're aesthetically versatile, and they're stunning space-savers. As an apartment dweller, I don't know what I'd do without my refurbished pallet-on-wheels. But to make your cart just as fun-ctional as it is fashionable, we're compiling a list of base spirits, supporting staff (e.g., liqueurs, amari, bitters, citrus), and mixing equipment.
​
First Things First – Howdy! I'm Noah.


I spent six months prior to COVID working as a bar back at my neighborhood watering hole. Though not as glorious as bartending, bar backing gave me a crash course on the ins and outs of properly stocking spirits. I spent a chunk of my time juicing fresh citrus and restocking our "well" or "rail" liquors (i.e., the ones we use most frequently). The other free moments were spent chatting with patrons about our vast selection and teaching them tricks of the trade. In case you're not ready to fully commit to going out yet, I thought I'd share some tips for creating your own tipsy tabletop on wheels. Let's get

stirr

-ted.
​
Vodka
Or what Russian folks call "water". It's far from my favorite to drink straight, but it's sinfully easy to mix up delicious drinks with this simple spirit — think Cosmos, Moscow Mules, and Gimlets. I've got Wheatley here (available at most liquor stores and some Trader Joe's), but Tito's, Absolut, and Ketel One are solid choices, too.
​
Gin
Gin is basically vodka plus a bunch of botanicals and spices that are added during the distillation process. Besides the dominant juniper flavor, common ingredients include cardamom, citrus peel, and coriander. You'll reach for this bottle to make Negronis, Gin Martinis, French 75's, and Bee's Knees. I'm partial to the earthy, lemon-forward flavor of Plymouth, but "London Dry" is by far the most popular style of gin — think Beefeater, Junipero, Gordon's, and Tanqueray.
​
Bourbon
The all-American liquor, and Kentucky's pride and joy. Bourbon is one of the sweeter options for dark liquors, with a profile consisting of flavors like vanilla, orange, and caramel. You'll want this around if you enjoy Old Fashioneds, Gold Rushes, and Whiskey Sours. The Buffalo Trace distillery produces a wide range of whiskeys, but this unbeatable bottle runs for around $20 at your local grocery or liquor store. Evan Williams, Elijah Craig, and Old Grand-Dad are stellar alternatives.
​
Tequila
Or, IMO, the best [read: only] liquor to take a shot of. By law, true tequila must be distilled and bottled in Mexico, and good tequila is made from 100% agave. For most mixing purposes, Blanco works best — which is great news, since aged tequilas like Añejos or Reposados are more expensive. If you love a good Marg or Paloma, check out Siete Leguas Blanco or Arette Blanco. Be warned: proper tequila will run you a bit more than your other base spirits. There are cheaper options on the market, but they often rely on added sugars or glycerin (glycerol) as sweeteners (even though they won't indicate that on the bottle). Sorry Jose Cuervo, I'm lookin' at you :/
​
Rum
Rum is one of the most unregulated spirits across the board, so there's a ton out there. This Jamaican-style rum from Smith & Cross is a dark, full-bodied version with plenty of spice and funk. If you're unsure what to buy, I'd suggest starting with a white rum that's cleaner and fruitier like Plantation 3 Star. With a lighter-bodied rum, you can whip up ultra-refreshing Mojitos, Daiquiris, and Mai Tais.
Next up, supporting staff.
​
Now that you've got your base spirits covered, it's time to move on to liqueurs and amari (herbal Italian liqueurs). Think of them as the supporting actors and actresses that make the lead liquors look (and taste) good in a cocktail.
​
In terms of amari, it's smart to balance a bitter bottle with a sweet one, so I stock up on Campari (bitter, red aperitif) and Averna (sweeter, dark digestif with notes of orange and chocolate). They bring big flavors to Negronis and Black Manhattans, respectively, but they're also delicious with a splash of soda for a low-alcohol-by-volume (ABV) highball.
​
Cointreau is a must-have for a proper Margarita. It's a proprietary brand of triple sec (orange liqueur) that's slightly higher in alcohol content, and much smoother. It makes notable appearances in the Cosmopolitan and Sidecar cocktails, as well.
​
As for the last bottle up there, well — Fernet Branca is one of the most polarizing amari in existence. It has notes of mint (so much so that some people say it tastes like toothpaste), cardamom, myrrh, and saffron, and it's loaded with bitterness. It's also the industry-wide bartender shot, so I had to pay homage.
Onto the next group: fortified wines and final touches.


Vermouth is a type of fortified wine that's distilled further alongside various herbs and spices. Sweet vermouth is used in Manhattans and Negronis, while dry vermouth is most commonly found in Martinis. Bianco — or white — vermouth is slightly more niche but makes an excellent aperitif when complemented by soda and a sprig of thyme or rosemary. Dolin, Carpano Antica, Noilly Prat, and Cocchi are among the most popular vermouth brands.


Keep in mind that there are a host of other proprietary products like the Cocchi Americano (essentially bianco vermouth) and Punt E Mes (spicier sweet vermouth) seen above. Fortified wines generally serve the same purpose, so you can even use your sherry, port, or madeira in lieu of vermouth.
​
Angostura bitters are the most widely used proprietary bitters in the bar world — you'll find them in Old Fashioneds, Manhattans, Whiskey Sours, and more. They're usually added in "dashes" to help marry ingredients or to highlight certain preexisting flavors, but occasionally take the main stage in rare drinks like the Trinidad Sour.


As for the sugar cubes — no need to buy them if you already have a bag of sugar in the cupboard. That being said, I'd recommend using unrefined cane sugar whether you're adding a bar spoon of it to a drink or making a batch of homemade simple syrup. There's a definite heartiness that isn't present in white table sugar.
​
And to top off highballs or spritzes, I like to buy these tiny Fever Tree's. Larger bottles of Schweppes or off-brand tonic/soda work just as well for larger gatherings. Fever-Tree's unfiltered ginger beer has a little extra zing, but Reed's, Bundaberg, and Gosling's are excellent alternatives.
​
Before we go: a quick tool tutorial.


Shaker: I have a Boston shaker set (pictured above) in gunmetal gray since that's what we use at the bar, but the Cobbler style shaker is probably more common. It usually wins out because of the convenient, built-in strainer, and the top frequently doubles as a jigger. Shakers are crucial for drinks that contain citrus juice and/or egg whites to ensure proper mixing — think Gold Rushes, Cosmos, Margs, Palomas, Whiskey Sours, Bee's Knees, etc.
​
Mixing beaker: This is for your spirit-forward (i.e., boozy) cocktails that don't incorporate fresh juice. I'm partial to glass beakers since they feel more elegant, but stainless steel and copper beakers are more durable and equally functional. Elevate your Negronis, Old Fashioneds, Manhattans, and Martinis (yes, Bond got it wrong) by stirring them in a beaker before pouring them out.
​
Jigger: The bartender's measuring device. Some are two-sided, like the Japanese-style jigger pictured above that has a one-ounce side and a two-ounce side. Whatever style you buy, you'll want to make sure it has finer volume markings on the inside so you can measure with precision.
​
Bar spoon: A long-necked spoon with a swirled handle that — with practice — should spin naturally in your hand to allow for rapid stirring. The key is a loose hold! It also serves as a rough estimation of 1/8 ounce.
​
Hawthorne strainer: The "catch-all" strainer (haha, get it?) for mixed drinks. Julep-style strainers are lovely to look at, but not as functional, IMO.

Muddler: Used to lightly press and tear herbs, citrus slices, other fruit, and sugar cubes, muddlers can easily be substituted for the back of a wooden kitchen spoon in a pinch. I prefer wood, but plastic-tipped metal muddlers are fairly common, too.

Peeler: Handy for pulling swaths of citrus peel for cocktail garnishes, but you can achieve the same goal if you're handy with a paring knife.
Kuhn Peeler
​
And last but not least: Citrus.
I've juiced

thousands

of lemons and limes during my time at the bar — plus hundreds more for my own family's enjoyment. Fresh juice is crucial because the difference in taste is so apparent. If bottled tightly, it'll keep in the fridge for a day or two, but I wouldn't push it. Having extra lemons and limes is always better!
​
You probably won't need as many oranges since few recipes require orange juice (unless it's bottomless brunch), but their peel is needed to garnish drinks like Negronis, Old Fashioneds, and sometimes even Manhattans.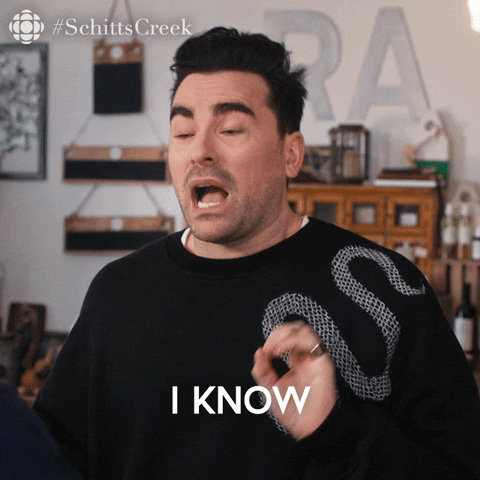 You good? Yeah, I might not be either — and this used to be my job. But hopefully, you've taken some digestible notes on how best to complement the spirits and mixers you already have. Use this more as a guide than a rule-book, since the one and only rule of crafting your own cocktails is enjoying them.
​
And if I may — some final words of wisdom: there's one more thing that every home bar needs. It doesn't belong on the cart, but it's worth including because, well, a cocktail isn't a cocktail without it. That thing is

ice

. Whatever your method of procuring it, make sure it's cold, and make sure there's a lot of it. You'll always need more than you think.


Get to shakin', stirrin', and sippin', friends. Hope to see you on the other side of a bar soon.